Ozzy Asylum - An Ozzy Osbourne fan site
to OzzyAsylum.com. This website is dedicated to rock star Ozzy Osbourne, the lead singer of Black Sabbath.

British-born Ozzy may be best known to you from the reality televison show 'The Osbournes', which featured himself, his wife Sharon, and children Kelly and Jack.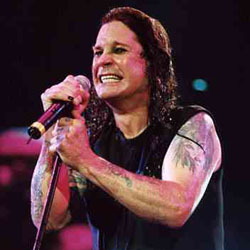 At OzzyAsylum.com you'll find a biography, discography, pages and pages of pictures of Ozzy, as well as tons of Ozzy's lyrics from his solo work plus Black Sabbath lyrics also. There's an extensive sound section too, with guitar tabs and music videos.

If you'd like to suggest ways to make this website better, or would like to contribute in some way, then please feel free to get in contact with us.